Julian Hingley – Teacher of English and History, England
Julian is a career teacher with 38 years' experience in the craft of the classroom, including in the UK for two decades, chiefly within London and across a range of schools and with a variety of responsibilities. He first became acting head of school at the tender age of 27. He has worked with students from National Curriculum Year 2 through to undergraduate level in university. Prior to opening Cluj Study Centre, Julian was the Director of both international schools in the city, and taught for nine years in Bucharest as Director of the International British School and as Deputy Director at the International School where he was responsible for establishing the first Cambridge International Examinations programme in Romania and bringing the COBIS flag. Julian established Cross Frontier Education in 2008, which promotes the Directors' Workshop label. He is the architect behind the Teacher 2 Teacher training project and also advises students wishing to study at universities inside the UK. He has diverse interests and pursuits and is in Romania for the long term. He was elected as 'Teacher of the Year' Cluj, December 2012.
Collaborators                                   
Daniel Patrick Cohen – Music, England
Daniel's 90-minute soundtrack for Alfred Hitchcock's first film The Pleasure Garden has been performed live at film festivals around the world, and he has given lectures on his music in the Ukraine, Kazakhstan, the Royal Academy of Music in London, and at CSC! His debut album The Passenger was inspired by a David Lynch quote describing Barry Adamson's music being "like hearing Hitchcock films in your head", and his sophomore album is being released soon…
Daniel holds a lively weekly Music class with CSC students in Years 9-11. Lessons cover the Listening module of the Music IGCSE, and are guided by the students' musical tastes as much as possible – from Bach to Bebop, Handel to Herbie Hancock. He has lived in Cluj since 2014 and encourages students to take advantage of the vibrant musical life in the city.
Friday Guests
Authentic learning is Real World Learning (RWL). It is a style of learning that encourages students to create a tangible, useful product to be shared with their world.
In the UK over recent decades, there have been profound changes to the curriculum, teaching practice and accountability for performance. Technology has made strong intrusions into teaching methodology, parents have seen increased engagement and the space between schools and the local business communities has been squeezed. UK schools are now more focused on delivering RWL, teaching skills for the real world of work that follows on from full-time compulsory education. Curricula offerings are now more relevant and authentic to the delivery of knowledge and skills-sets required for successful employment in the postmodern business world. Vocational skills are much more prevalent and respected now, and both of my older children have followed this path into the adult work market. On Friday afternoons at CSC we invite experts into the classroom as guest instructors to teach our students valuable cerebral tactile skills. You may see our guest contributors listed below. They offer our students valuable insights into music and mindfulness, technology, logic and thinking skills.
Adriana Cristea – Teacher, artist, graphic designer, Romania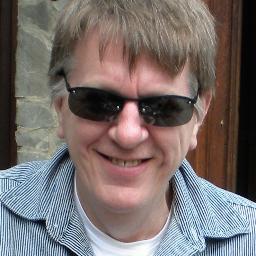 Karl Baldwin – Independent technology developer, England
Ian Peric – Mindfulness instructor and life coach, Australia 
         Horia Pop – Professor of fuzzy logic, Babes-Bolyai University